Life Without Lawnmowers Thanks to Artificial Grass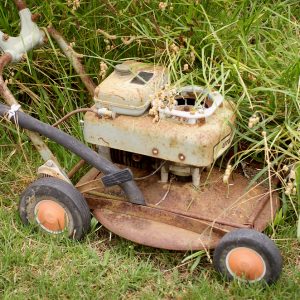 Artificial grass is the new trend in Kansas City for homeowners who want a low maintenance solution to front and backyard grass. Traditionally, naturally grown grass has a season or two of lush, green picturesque qualities followed abruptly by brown patches. A homeowner or landlord might spend long afternoons outside mowing, trimming and manicuring a lawn. These activities are not only time consuming, but can be costly year round!
SYNLawn Kansas City understands the time and effort it takes to maintain a perfect-looking yard and can help alleviate the burden by installing high-quality synthetic turf in your Kansas City home or community. We have broken down some of the benefits for you to read regarding artificial turf and the monetary and lifestyle value it can bring to your home.
Spend your time with your family instead of with your lawn
Homeowners want to be able to have the best of both worlds; a perfectly trimmed yard and the ability to spend lots of time with family members and loved ones. There is no reason you can't have both!
Artificial grass installed by SYNLawn Kansas City enables you to take back the weekend and engage in activities with your family instead of spending time mowing the lawn and maintaining pests and weeds around your backyard space. Don't waste another minute sweating in the afternoon heat tending to your lawn, wasting time, money and water. Synthetic grass is the answer you have been looking for.
Ditch the lawn mowing service and save money
Artificial grass, for the most part, takes care of itself. Synthetic turf requires very little maintenance over the year, meaning no lawnmower, no pest/insect control, no watering, and no pulling weeds. Simply not investing in a lawnmower, trimmer, sod and fertilizer alone will immediately save you and your family money after you install artificial grass. Not to mention your monthly water bill will drastically decrease since you won't have to water the lawn anymore.
Your family will thank you
If you aren't the primary or former lawn mower of the home, you understand the precious silence not mowing the lawn brings. You can lie in bed on a Saturday morning, relax and avoid worrying about lawn maintenance when there simply isn't any maintenance at all! No early morning noise, no sneezing from dirt upheaval and freshly cut grass – no problems!
If you are ready to get rid of your natural turf and install artificial grass in your Kansas City home, call our lawn and installation experts at SYNLawn today to get started choosing and the perfect lawn to fit your family's needs. Get started today saving your time and money with artificial turf in Kansas City. Contact us today for a FREE consultation!