No more mowing! Lifetime warranty!

Low-maintenance Artificial Grass
Spend less time maintaining your lawn, and more time enjoying it with SYNLawn®!
It's easy to see why SYNLawn® artificial grass is the perfect landscaping solution.
Get Your Free Consultation Today!
Get Started
Why SYNLawn?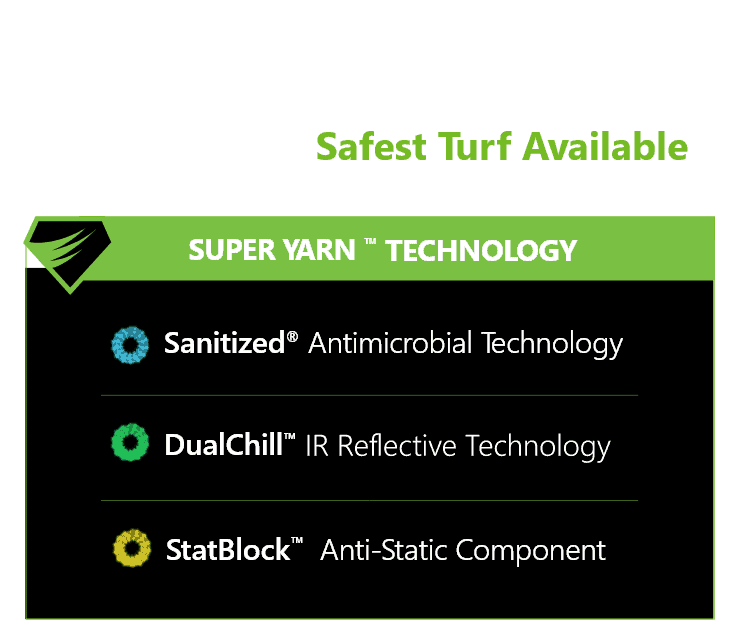 Residential Landscaping Solutions
SYNLawn® artificial grass looks and feels just like the real thing and comes without any of the tedious upkeep. Our contractors install high-quality turf at your home to meet your outdoor needs. Whether you need a clean pet area, or somewhere to practice your golf game, we can blend your new artificial grass installation seamlessly with any existing landscaping elements to create a truly unique appearance.
Commercial Artificial Grass
A great first impression is important for any commercial property or local business. Artificial grass helps create a beautiful landscape that will draw people in without the maintenance that natural grass requires. At SYNLawn® Kansas City, we offer various natural-looking artificial grass systems that stand up to heavy foot traffic, require minimal maintenance and look great all year long!
Tom Watson for SYNLawn® Golf
Legendary golfer Tom Watson has played a lot of golf in his lifetime. When he's not on tour, he's playing golf in his backyard, thanks to his new SYNLawn® Golf practice facility. Since Watson knows practice makes perfect and has admitted to hitting "a million practice balls," he is now happy to endorse SYNLawn® Golf's products to encourage others that they too can not only practice, they can practice better.
Why Choose SYNLawn®?
It's easy to see why SYNLawn artificial grass is the perfect landscaping solution.
100% Recyclable
Made in the USA using renewable and recyclable components that reduce your carbon imprint due to its long-life expectancy.
Plant-based Technology
Our exclusive EnviroLoc™ Technology replaces a large portion of petroleum-based polymers with biobased polymers such as renewable soybeans.
Limited Lifetime Warranty
SYNLawn artificial grass is the first in the business to offer aLimited lifetime warranty on our synthetic turf products. Call your local certified SYNLawn installation experts for more information on how to qualify.
Latest News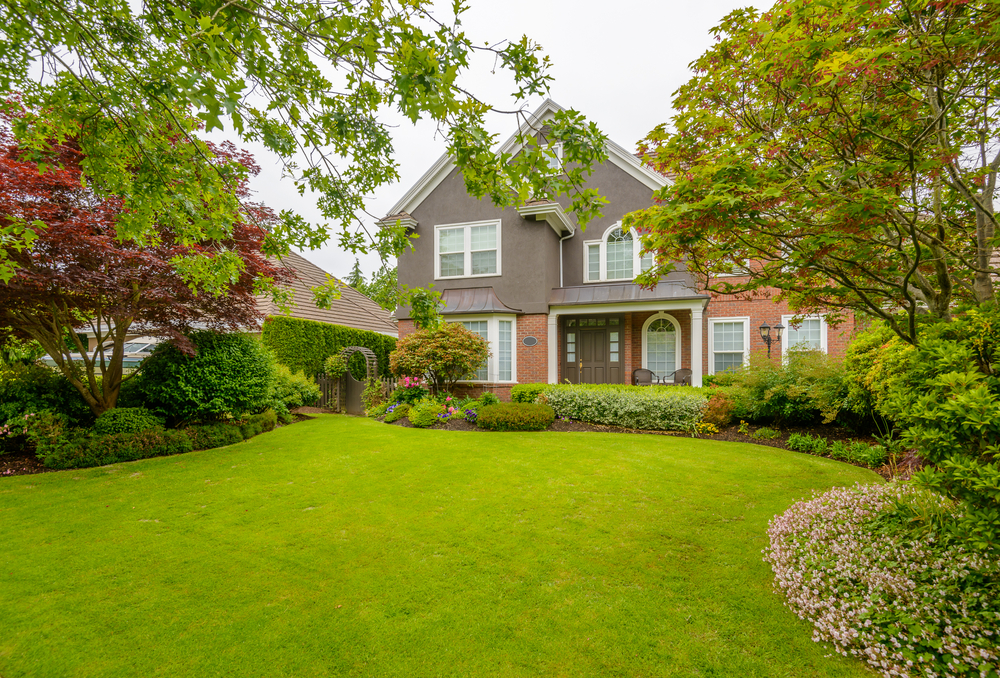 Why Should You Always Install Artificial Grass Made in the USA in Kansas City, MO
Why Should You Always Install Artificial Grass Made in the USA in Kansas City, MO With an increasing interest in sustainable, low-maintenance landscapes, artificial grass made in the USA from […]
Read More
What our guests say about us
We run a very busy pet resort business and had a need to replace the turf in our big dog play area. Being a diligent business owner I had reached out to three different companies to receive quotes and even though SynLawn was not the least expensive it was not a difficult decision to choose Synlawn Kansas Cityand his crew to perform the work. From my first contact with Synlawn Kansas Cityhe was professional, diligent and provided me with a complete and timely quote and answered all my questions and concerns. I had the pleasure of speaking to several people in his office who showed the same professionalism in setting up the scheduling. During the installation Synlawn Kansas Citykept me informed of the progress as I am in Arizona and the resort is in Lee's Summit. My staff at the resort was impressed by the crew that performed the installation and is ecstatic to have a new beautiful area that our guests can romp and play on for years to come. When I'm ready to replace the turf at our two other KC area resorts I will only have to make one call. Thank you Synlawn Kansas Cityand everyone involved in the process.
Our family loves soccer and we wanted to be able to play and practice all year-round regardless of the weather. We had Turf, Etc. install a 900 sqft soccer field in the unfinished portion of our basement using SynBermuda's artificial turf. The field looks great, feels terrific and plays perfectly. Best of all, it has no sand or rubber infill so there is no mess in the house. It is the most fun thing we have done to our home. We couldn't be happier.
We are delighted with our Synlawn golf green. We've had it for two years now and it still looks beautiful and provides us a fun, effective, and convenient short game practice area in our yard. Since getting our golf green, my handicap has fallen from 12 to 8 largely due to improvements in my short game and putting in particular. I would highly recommend a Synlawn green and Turf Etc. as the installer. Angela and her team are a pleasure to work with, always responsive, and have a passion for providing the best possible experience for their customers.
A huge thank you to Synlawn Kansas Cityand the folks at SynLawn! They recently installed a putting green at our new home, and they did an exceptional job. Synlawn Kansas Cityis extremely professional, timely, and responsive. The SynLawn crew, in addition to being very good at what they do, was beyond professional, polite and courteous. Excellent experience.
Our experience with SynLawn was fabulous from the very beginning. Our salesman Synlawn Kansas CityHall was very knowledgeable and helped us choose the right turf for our needs. They came when they said and installed it all in less than a day. It has been beautiful and is just right for a Mid Town garden that could never thrive because of giant oak trees in the backyards. We highly recommend SynLawn.
Synlawn Kansas City is involved in the process from start to finish. He pays attention to details, and the final product reflects that attention. The project went exactly as he said it would, which is refreshing. I recommend Synlawn Kansas Cityvery highly!
When I needed a solution to my turf issues, they came out, evaluated my needs and came up with the best solution. I went with his advice and the recommendation was perfect!
Areas we Serve
Kansas
Dodge City
Kansas City
Leavenworth
Lawrence
Manhattan
Olathe
Stillwell
Topeka
Missouri
Blue Springs
Branson
Columbia
Independence
Lake of the Ozarks
Lee's Summit
St. Joseph
Table Rock Lake
Ames
Ankeny
Davenport
Dubuque
Sioux City
Iowa City
Urbandale
Waterloo
West Des Moines