At SYNLawn Kansas City, our resilient artificial grass holds up well in many weather conditions that affect Kansas City, MO and its surrounding communities, including cold, snowy winters. As such, our many synthetic turf products can be an exceptional addition to residential and commercial properties throughout the Kansas City area. So whether you are in need of a weather-resistant lawn, landscape, or putting green, the top-notch artificial turf and professional installation services from us at SYNLawn Kansas City are here to help!
Wintertime in Kansas City, MO
In Kansas City, MO, the winter not only brings colder temperatures but snow as well. Sadly, these factors can wreak havoc on greenery throughout the city and its many surrounding areas. One green element on residential and commercial properties that is almost always affected by winter weather is traditional grass. Whether it is a lawn, landscape, or putting green, conventional grass is often killed by the drop in temperature and the snow, leaving properties with patches of cold, hard dirt.
Fortunately, it does not need to be like this! At SYNLawn Kansas City, we have the solution for lawns, landscapes, and more that do not wilt, wither, and die off during the winter.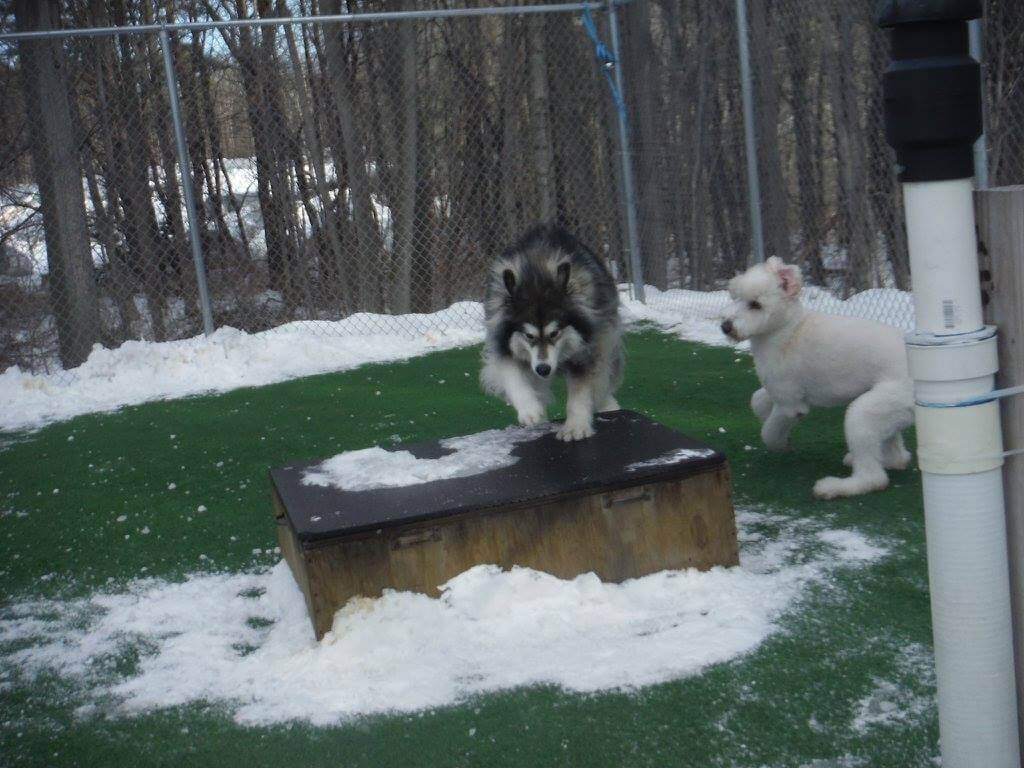 Artificial Grass & Kansas City Winters
The solution to inconsistent lawns, landscapes, and putting greens that are highly affected by winter weather in Kansas City, MO is top-notch artificial grass from SYNLawn Kansas City. Our American-made synthetic grass is specially designed to be highly durable. This makes it resistant to a number of forms of wear and tear, including weather elements like cold temperatures, wind, rain, and snow. So by switching to one of our many artificial turf products, you gain a lawn, landscape, or putting green that is weather-resistant – even during the coldest and snowiest parts of your average Kansas City winter.
Best of all, our synthetic turf provides weather resistance without sacrificing any visual appeal. In fact, our many artificial grass products are ultra-realistic. They each capture the look and feel of traditional grass, making them soft and beautiful. And with their inherent durability, this means home and business owners all across Kansas City, Missouri can own and enjoy stunningly lush, green lawns throughout the seasons and for years to come.
Artificial Lawns & Landscapes Are Also Great for Summers!
Aside from chilly, snowy winters, Kansas City, MO is also home to some warm, humid summers that can be particularly impactful on its residents. During these months, it can be difficult to find the motivation to go outside and perform lawn maintenance. Fortunately, with our artificial grass, lawn maintenance can be a thing of the past! Our synthetic turf never needs to be watered, mowed, fertilized, or even de-weeded. So instead of spending hours in the heat trimming your lawn, you can remain in the air conditioning of your home or business admiring your low-maintenance artificial turf all summer long.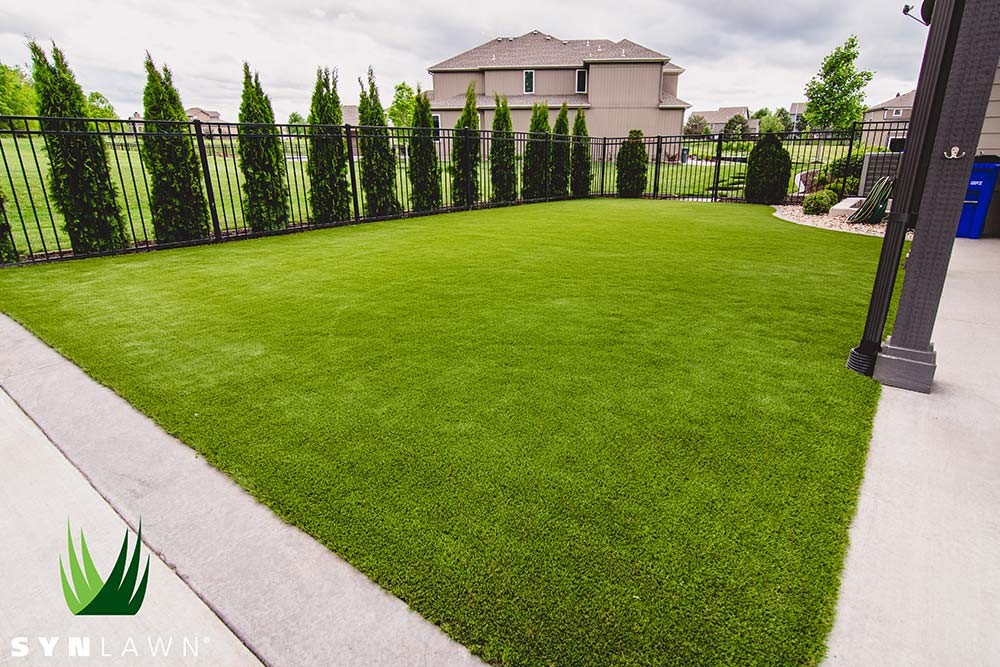 Why Trust the Experts from SYNLawn Kansas City?
At SYNLawn Kansas City, we not only provide homes and businesses in Kansas City, MO and its surrounding communities with weather-resistant artificial turf; we also offer expertise in synthetic grass design and installation. In doing so, our team can help identify the right turf to fit your space as well as style and equip it to your property. Some of our many synthetic turf options include:
Each of our specialized artificial grass options is weather-resistant, resilient, and undeniably green and gorgeous!
Get a Quote for Resilient Synthetic Grass Today!
Artificial turf from SYNLawn Kansas City is a winter-friendly surfacing solution available for installation throughout Kansas City, Missouri. Contact us today to learn more about the benefits of switching to our top-notch synthetic turf and receive a free quote!