Easy Breezy Summer Backyard Makeover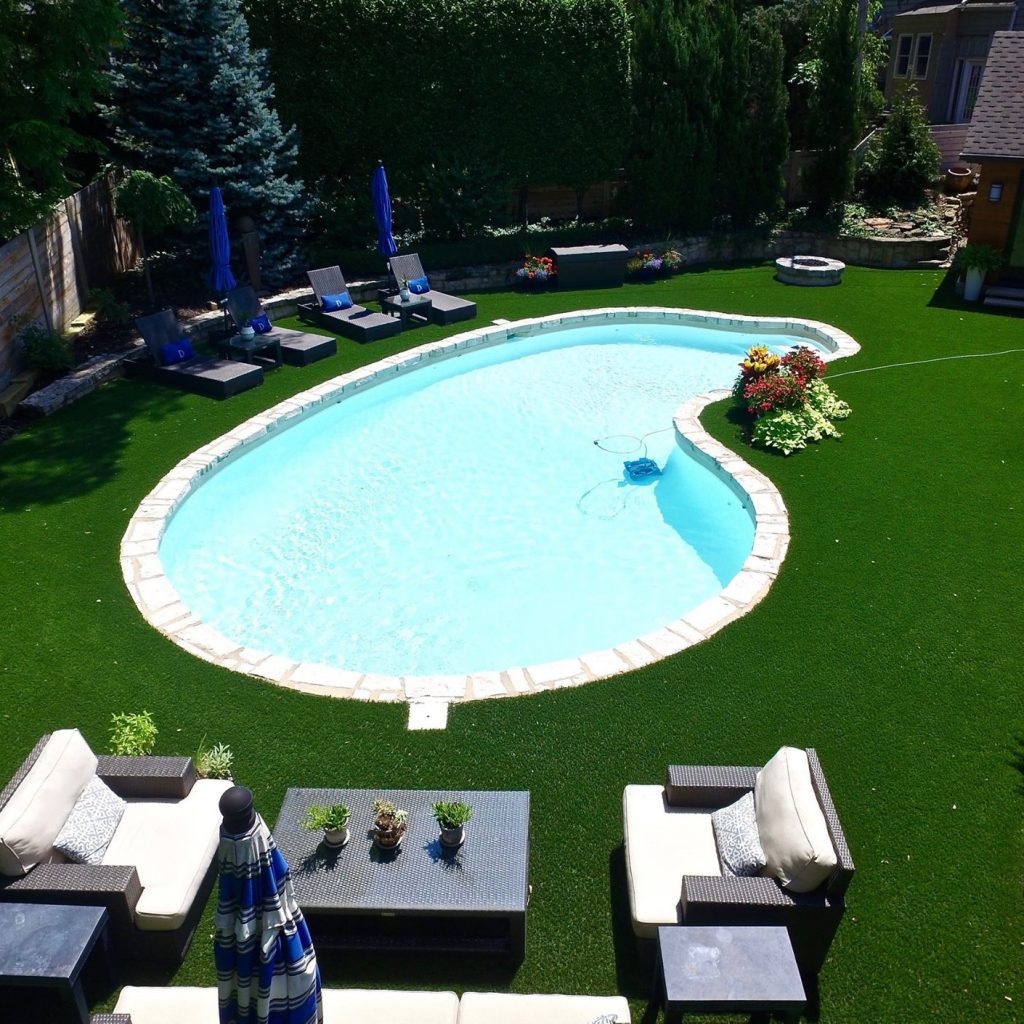 Give your yard a makeover before the summer fun begins and update your backyard with an artificial lawn for those barbeques and warm summer evenings. We know you want to spend more time with friends and loved ones and less time doing chores, such as mowing the lawn or dealing with ugly brown spots. Get creative and get inspired by some of our ideas for a simple yet effective backyard revamp. Continue reading for our favorite tips and tricks to enjoying your backyard for the summer months.
Herb Garden
Fresh herbs will take your summer cooking to the next level. Mint, sage and parsley will not only spruce up your meals, but these herbs will also make your patio inviting with a pleasant fragrance. An herb box right outside of your kitchen will update the look of the space. Having home-grown, fresh ingredients close to the kitchen can help your meals be lighter and healthier during the warm weather as well. Check out this slideshow for some simple and delicious summer recipe ideas!
Patio Clean Up/ Update
Need a quick patio redux? Sometimes all it takes is a serious cleaning. Be sure to sweep off any dust, leaves or debris. Wipe down your patio furniture and if you have access to a power washer, this is a great time to use it. This may be the time to invest in some new outdoor accessories such as planter boxes or a cozy seating area. Weather-resistant outdoor rugs can also cover damaged pavers or brickwork that you aren't ready to replace yet. Your synthetic grass lawn from SYNLawn Kansas City can even be customized to neatly accent any existing patio.
Trim and Prune
Just like you need a haircut, your shrubs and trees need regular maintenance, too. Take care of unruly plants before the summer months. Specific plants may require special care as the seasons change. It is generally a good rule to get rid of any dead branches before summertime. Stick to pruning no more than one third of the plant to keep it healthy. With an artificial grass lawn, we can help eliminate the tedious maintenance that grass requires.
Lighting
Some of the best parts of the summer are those warm nights that allow you to enjoy your backyard for hours after the sun goes down. Highlight your newly revamped seating area, artificial grass lawn and herb boxes with lighting that showcases your whole yard. Bistro lights elegantly strung across the patio will make your space feel cozy and inviting. Keep your guests safe by lighting the preferred backyard path. Try some solar powered lights to stay green and eliminate the hassle of batteries or wiring.
Contact us today to help you get your backyard looking its best for summer!